The beach is easily accessible and it is perfectly located within Balneario Camburiu, Brazil.
The perfect water front is one of the most popular sites of entire South American continent and to enjoy the course of naturism traveler comes from every corner of the world. Full nudity is a trend of a beach but it can't be enforced to anyone unless they want to.
The infrastructure of the beach is enclosed by many hotels, resorts and restaurant where traveler can walk in to pay their heed beside that drinking bar around would help you to set your mood to enjoy the vibe that calls for naturism.

Lounging chairs and beach umbrellas around would tell the relax environment of the beach beside that open water front which is shallow in nature is sure to muse your head and if you are on with a car than for parking you would require paying nominal fee and can hop in to be a part of fun.

Night life and party calls for your involvement and be sure you don't have to run naked but then the beautiful coast would surely enthrall your mind to join the naked party of samba boys and girls. The beach activities in common include swimming, adventure rush, nude bathing, sun bathing, coast walking and sand walking. Nudism is not a mandate so traveler can just take care of their own business if they don't to be strip apart but they can't avoid the naked freaks around who would be flashing and tanning their skin to have a moment of their life.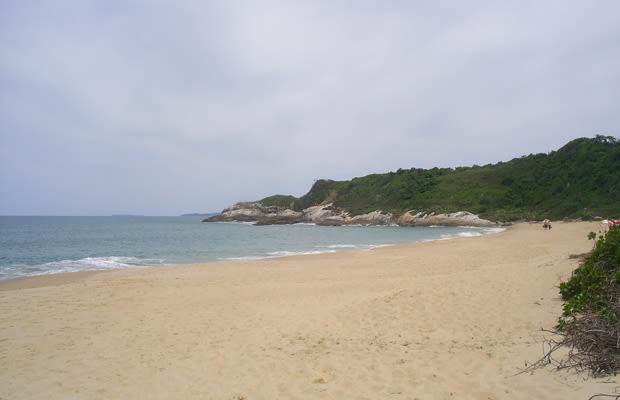 We would request traveler to post their view regarding this beach to help us building more information about this beach.

Location: Cambori, Brazil
Address: Estr. Costa Brava and R. Dois
Fully Nude!