Little beach is a magnificent water front of Maui, Hawaii, where solstice of serenity seems to appeal in voice to go nude or go home.
Although nude bathing is officially restricted but such convention of laws hardly seems to affect the mind of people rather they go more often and frequent about it. The nice little environment of little beach is not little in nature rather the vast stretch of beach is an irony to its name and metaphor of nudism seems to reflect how big and wild it could go during the time of season.
The naturism is not restricted at any corner but then it can't be forced to anyone. Situated at secluded corner of Hawaii just opposite to Big beach, the Little one is a glorious coast where you can enjoy nude bathing and various water activities.
The beach and its shallow water front is perfect for swimming but apart from it you could go for beach walking with your partner or else can try sun bathing, sand walking etc. the environment of the beach is very holistic and it seems to invite traveler from every corner so come here as beautiful ladies of Hawaii would like to know about you but don't get carried away nudism is just a trend and not a severe tendency.

The scenic reverie is another astounding feature of the beach and if you are a lover of nature than trust us the brilliance of the surrounding would surely take your breath away.
We would like to request traveler to post their reviews regarding the beach so that we could add more information about the beach.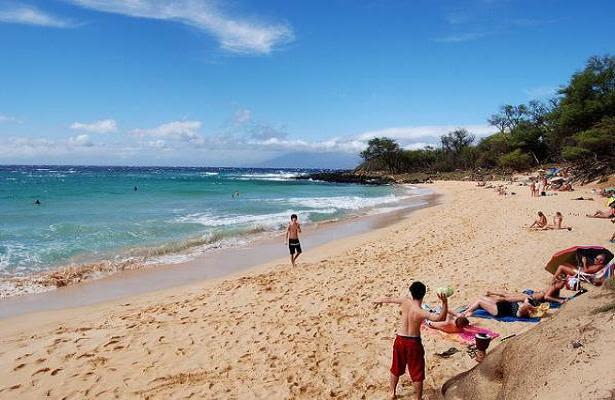 Location: Maui, Hawaii
Address: Makena Rd.
Website: littlebeachmaui dot com
Fully Nude!